Our mission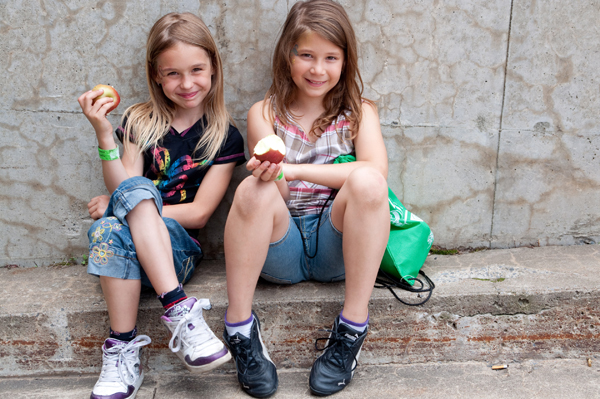 The Grand défi Pierre Lavoie's mission is to encourage young people to adopt healthy life habits.
To achieve its goal, the Grand défi has partnered with Quebec schools to help kids make healthier choices in their everyday lives, to build habits that will become the norm for future generations. Our three areas of action are physical activity, healthy eating and perseverance at school.
In parallel, we also seek to raise parents' awareness of the importance of a healthy lifestyle for their children's health and, of course, for their own health.
In November 2008, the Grand défi Pierre Lavoie became the largest health-related event to ever be organized in the province.
Official legal name of the Grand défi Pierre Lavoie: Go le Grand défi Inc. Registration number: 848466298RR0001.
Our values
Respect
For an organization whose success depends on the commitment and dedication of thousands of people—teachers, volunteers, partners, employees—mutual respect is a core value. At the Grand défi Pierre Lavoie, we believe in the importance of maintaining a collegial atmosphere that values everyone's contributions and sets a positive example for young people.
Audacity
Going into homes and schools in Quebec and changing people's life habits take courage. You have to be audacious to succeed. From the beginning, we have dared to think outside the box in our activities and communications because we believe that to get young people interested, you have to be original.
Passion
To meet the individual and collective challenge of promoting healthy lifestyles, we believe that it is essential to surround ourselves with people driven by a desire to devote themselves completely to the cause, pushing their limits to make change happen. From organizers to participants, everyone shares the same passion.