First Condition 
Pie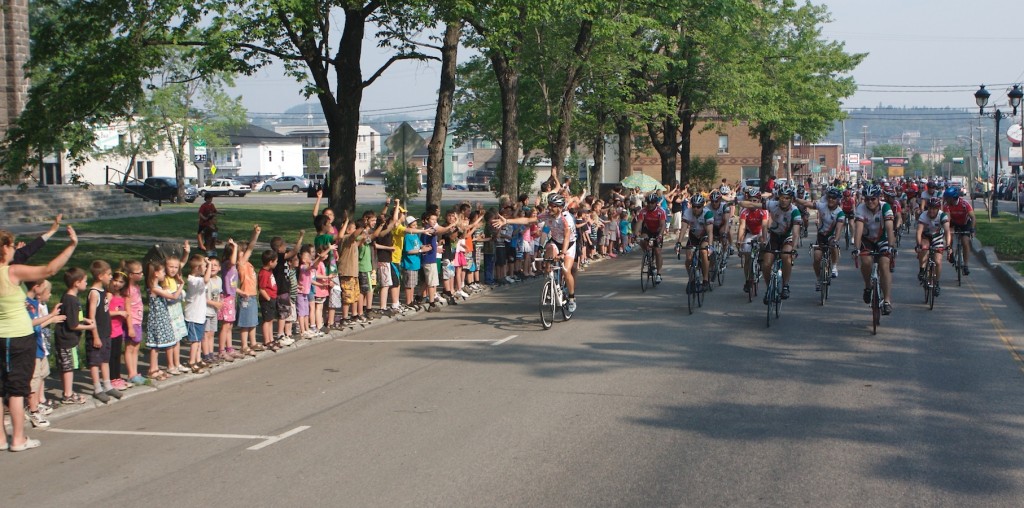 rre proposes that you integrate into your cycling team a more sedentary person of your surroundings who wants to adopt healthier habits and a different lifestyle. It can be an overweight person who wants to lose a few pounds, someone who has just quit smoking or intends on doing so, or someone with an illness that is now in remission. This is not a mandatory requirement, but rather a suggestion in line with the GDPL's mission. This person is important for your team. You will need to supervise them, support them and train them so they are ready for the "big day"—the day of the departure.
In addition, these cyclists will have to tell their story in a section of the registration form: What has made them decide to take action? What are their motivations and objectives? Have they achieved them? During the 1,000-km event, the presenter will tell the story of these "new recruits." In a sense, they will be the stars of the 1,000-km event. The objective of this exercise is to have a broader reach in your community. By participating, you are making an important extra effort to change those around you!
This is not mandatory, because we understand that some teams are close-knit and their five cyclists have developed solid relationships. But if you decide to take up the challenge and you cannot find a candidate with the desired profile, we can recommend one to you.
Second condition
This component is mandatory for all teams registered. Each team must associate with an elementary school of its choice (form of sponsorship). You must ensure that your school is enrolled in the May Energy Cube contest and accumulates a significant number of energy cubes. We believe this is an original way to build a bridge between you, the cyclists, and the children who will be making all these efforts in May.
You must also get involved as much as possible in this school in different ways. For instance, you could give a speech to explain to the children your reasons for taking up such a challenge. The goal is obviously to raise awareness of healthy life habits among children aged between 6 and 12 years old, and maybe even motivate them to one day take part in the 1,000-km event too!
From a financial standpoint, all donations exceeding the $11,000 registration fee will be returned to the school that you are sponsoring. You must ensure that this money will be invested in projects that promote the adoption of healthy life habits.
Pierre Lavoie is no longer the only spokesperson of the GDPL among Quebec's pupils. He will have an army behind him to effect a real health culture change.
To help you, you can download: (petit guide pour parrainer avec succès une école primaire)..